WIN YOUR CHOICE OF THESE GREAT PRIZES
2021 FORD TRUCK
2021 BMW
2021 Ford Mustang
$25,000 CASH
$100,000 WHEEL SPIN
Valley View Casino & Hotel is shifting our casino car giveaways into high gear by giving away your choice of a new truck, two new cars, $25,000 cash or the chance to spin our $100,000 wheel! 
 
Join us for our 4 On The Floor Cash & Car Giveaway on Friday, October 29 to win your choice of a 2021 BMW X1 from BMW of Escondido, a 2021 Ford F-150 from Perry Ford of Poway, a 2021 Ford Mustang from Perry Ford of Poway, $25,000 cash or spin for $100,000 on our cash wheel.
Simply earn your entries all month long by playing on any of our slot machines or table games. Then swipe your Players Club card at our Main Stage Bar kiosks starting at 3:30pm the night of the giveaway to activate your entries.
Grand Prize Spin-Off at 11pm 
1st Place: Your choice of a truck, two luxury cars, $25,000 or spin our $100,000 wheel

 

2nd Place: $2,000 cash

 

3rd Place: $1,000 cash

 

4th–10th Place: $500 MOREPLAY

®

 each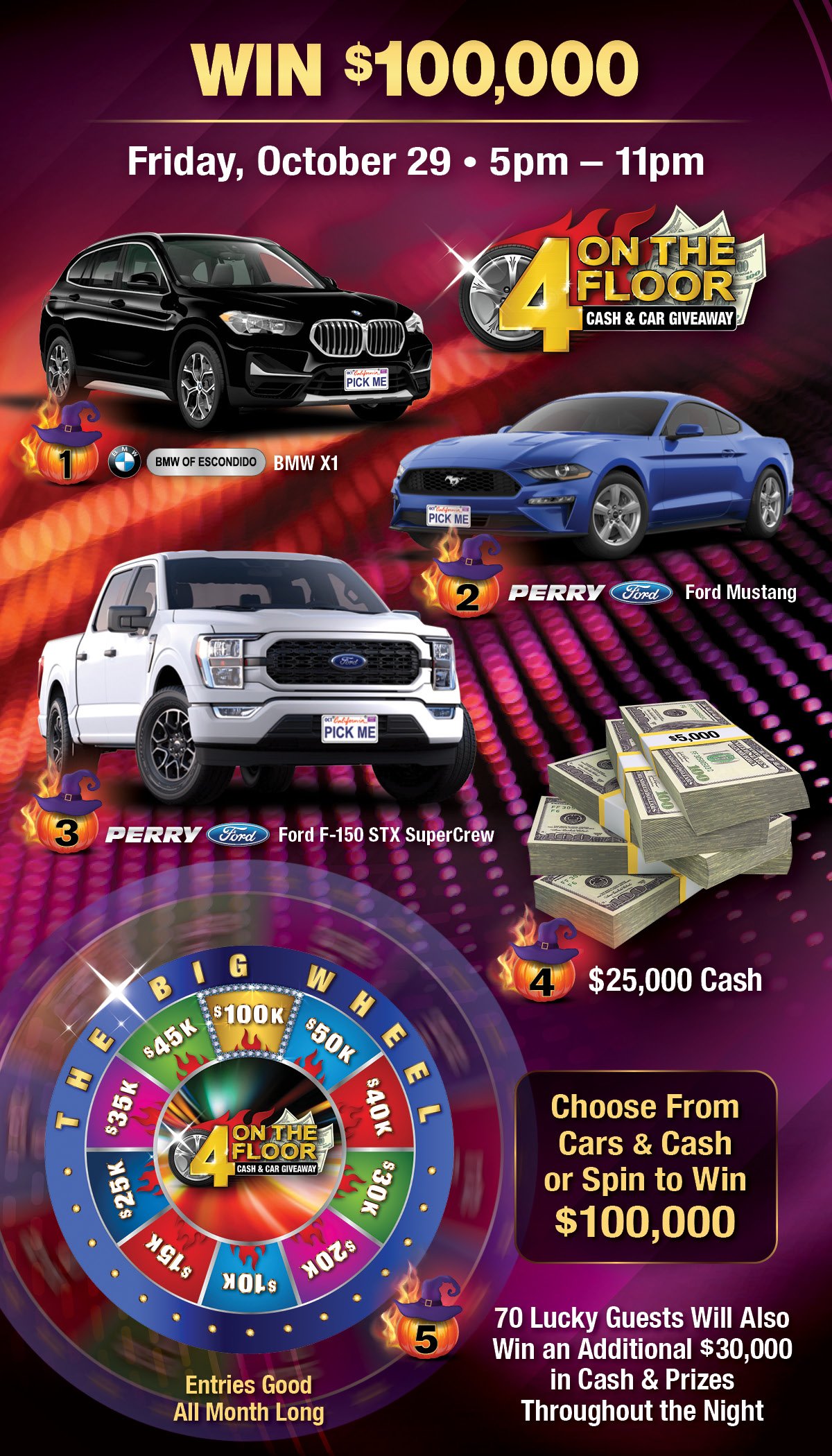 Events Search and Views Navigation
Event Views Navigation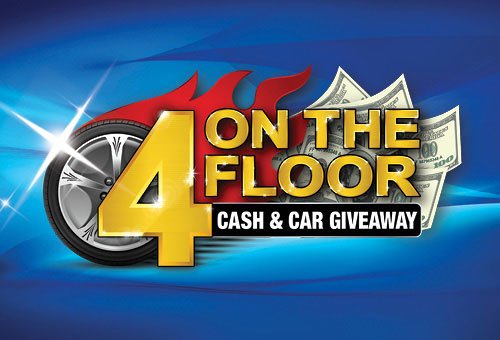 WIN YOUR CHOICE OF THESE GREAT PRIZES 2021 BMW X1 2021 FORD TRUCK 2021 FORD MUSTANG $25,000 CASH $100,000 WHEEL SPIN Valley View Casino & Hotel is shifting our casino ... Read more