Thank you for your interest in Valley View Casino & Hotel.
We hope you enjoy our recently redesigned website and will take the time to let us know if there is anything more that you would like to see or anything more that we can do to help our guests navigate our new website.
As many of you know, we are located in Valley Center, on the north end of San Diego County, just east of Escondido and south of Temecula.
Our casino, restaurants & hotel sit at the base of the picturesque Palomar Mountain Range, offering breathtaking views of the mountains and surrounding valleys, vistas and hillsides.
Just a few years ago we completed a beautiful renovation and expansion of our entire casino, hotel and restaurants.
We are best known for our friendly staff of 900 team members who always look forward to rolling out the red carpet and welcoming our guests upon every visit.
Our 7 restaurants are all extremely popular, offering what many of our guests have told us is some of the best food in Southern California.
Our casino is warm, spacious and sophisticated with a lot of natural light coming in throughout the day.
I invite you to stop by whenever you are in Valley Center and if you have the time, I would enjoy meeting you, just to say hello and to personally thank you for choosing us as your destination of choice for fun, dining and gaming.
On behalf of our 900 hardworking team members, we look forward to seeing you soon at San Diego's Favorite® Casino, Valley View Casino & Hotel.
Thank you.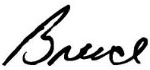 Bruce Howard
General Manager
Valley View Casino & Hotel
bhoward@valleyviewcasino.com
(760) 291-5500