DELUXE ROOMS IN SAN DIEGO
Take a break from the excitement on the casino floor in one of the beautifully furnished Deluxe Rooms of our casino hotel in San Diego. Our San Diego casino hotel Deluxe Rooms feature 520 square feet of comfort with breathtaking views of the expansive Palomar Mountain Range. At Valley View, this deluxe experience will allow you to relax and recharge before getting back to all the excitement our casino offers.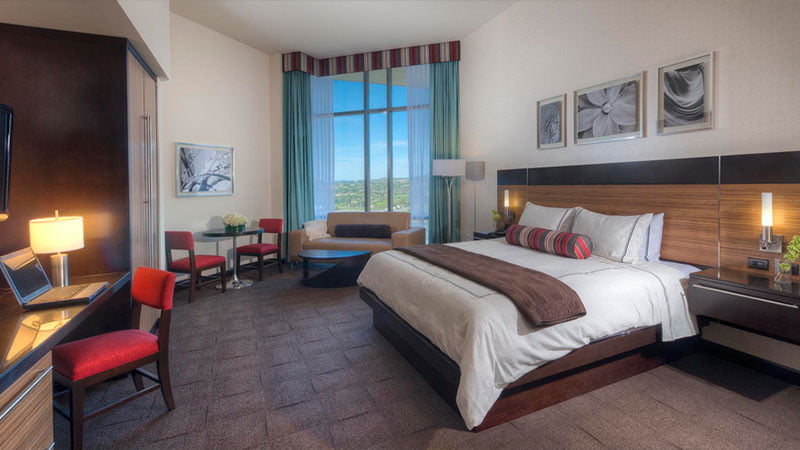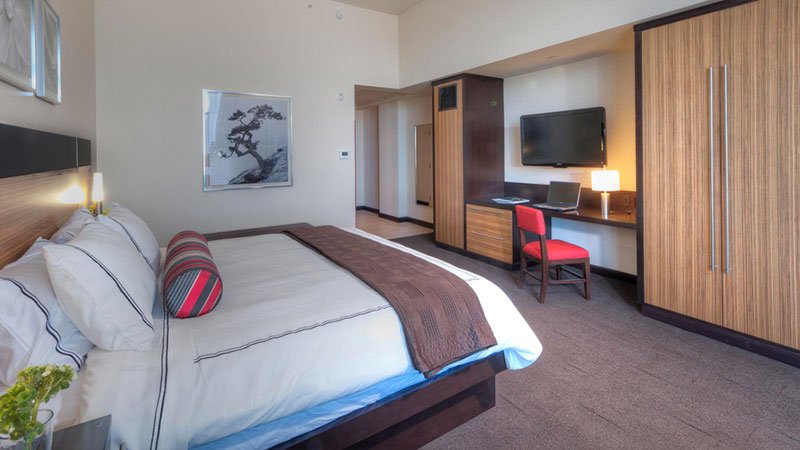 Choice of one king or two queen beds
Magnificent views
Floor to ceiling windows, luxurious platform bed, 300 thread count sheets, 42″ HD TV, sitting area, free internet access and phone
Imported marble and granite floors and counters in the bathroom, dual vanity mirrors, separate glass enclosed shower, bathtub and hair dryer
Complimentary VIP breakfast daily
Complimentary bottled water
No parking fees
No resort fees
No taxes
The hotel is beautiful and clean. Everyone we came in contact with was friendly and courteous. This was a wonderful retreat from the everyday grind. We love coming here!
John D.
from Whittier
Such a beautiful hotel! The room we got had a great view of the pool and surrounding mountains. The room itself was spacious, clean, and modern. The bed was comfortable and I woke up the next morning feeling so refreshed. The room alone is worth the trip.
Cara D.
from Glendale
Our hotel room was clean, nicely decorated and quite large for a standard room. We have visited several Tribal casinos in the area. None can compare!
Corinne W.
from Arcadia