About Valley View Casino & Hotel
Step inside our doors and prepare to be whisked away from the everyday and into an exciting world of sophistication, exhilaration and fun. Valley View Casino & Hotel, Southern California's premier gaming destination, combines the thrill of 1,900 slots and all your favorite table games with beautiful luxury hotel rooms, six outstanding restaurants and unrivaled guest service. Break away from the ordinary and enjoy the best we have to offer as one of the finest Southern California casinos, including free entertainment nightly, spectacular views, expertly prepared meals, first-class amenities and so much more.
All guests 21 and over are invited to enjoy the casino, hotel and restaurants.
For more information about Valley View Casino & Hotel, please call us at 760-291-5500.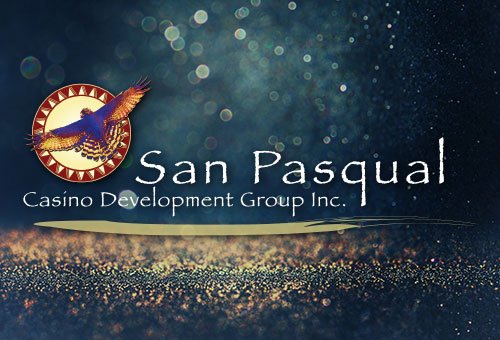 San Pasqual Casino Development Group, Inc. (SPCDGI) is a tribally-chartered corporation formed under the laws of the tribe, the San Pasqual Band of Mission Indians. SPCDGI is a unique entity in Indian country. The board structure is comprised of both tribal members as well as casino and finance industry professionals. It was formed to manage all aspects of the tribe's gaming operations, popularly known as Valley View Casino & Hotel, San Diego's favorite.