WIN $5–$1,000 WHEN YOU PLAY PICK A CHIP
Win up to $1,000 instantly at Valley View's exciting kiosk game, Pick A Chip! Invited guests will swipe their Players Club card at one of the Promotions Area kiosks to get the game started, then tap on any chip of their choice to win between $5–$1,000!
Join us every Friday in the Promotions Area from 10am–10pm for Pick A Chip.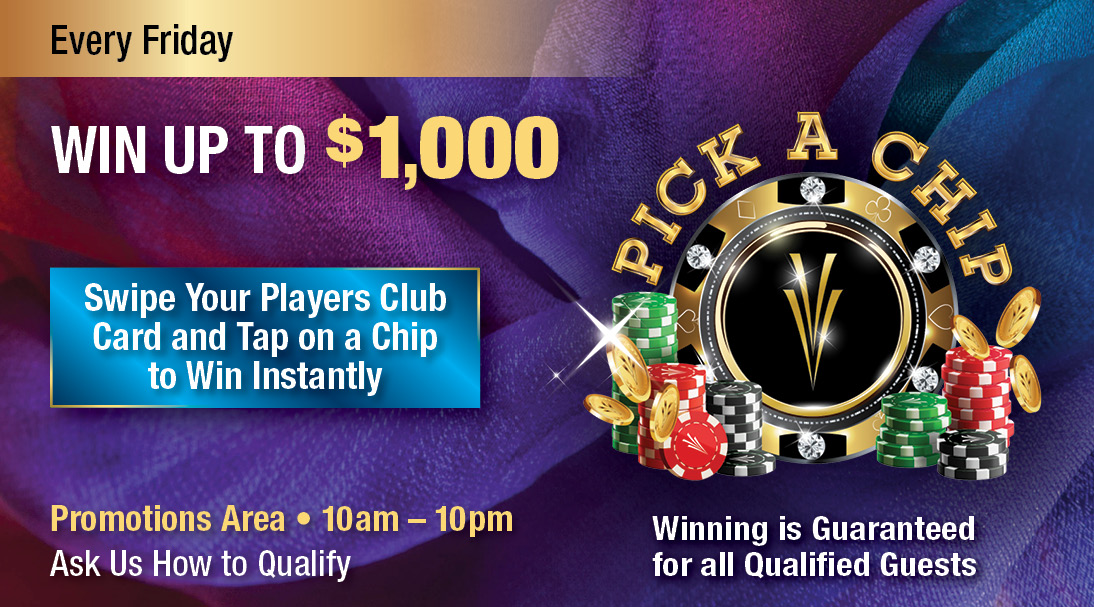 Views Navigation
Event Views Navigation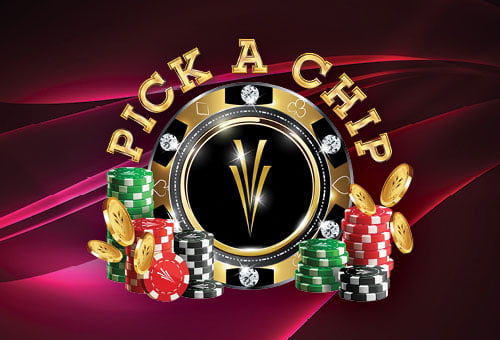 WIN $5–$1,000 WHEN YOU PLAY PICK A CHIP Win up to $1,000 instantly at Valley View's exciting kiosk game, Pick A Chip! Invited guests will swipe their Players Club card ... Read more