Thank you for visiting our website and allowing me the opportunity to tell you a little bit about our scenic location and our friendly team.
We are in beautiful Valley Center, CA on the north side of San Diego, just 15 minutes east of Escondido and the I–15 highway.
Our casino, restaurants & hotel sit at the base of the picturesque Palomar Mountain Range, offering breathtaking views of the surrounding mountains, valleys, vistas and hillsides.
We are best known for our cordial staff of 975 hard working team members, who always look forward to rolling out the red carpet and welcoming our guests into our home.
Our 8 restaurants are all extremely popular, offering the freshest ingredients at affordable prices, all prepared and served to you by San Diego's finest Food & Beverage professionals.
Many of our guests know that our 4 full-service and 4 quick-serve restaurants along with our 6 bars and entertainment lounges offer some of the very best food and most creative cocktails, wines and draft beers in the region.
Our 100,000 sq. ft. casino offers all of our guests your favorite table games and 2,000 state-of-the-art slot machines in a warm, spacious and sophisticated setting.
I invite you to please stop by whenever you are in the area.
I would enjoy meeting you to say hello and to personally thank you for choosing us as your destination for fun, excitement and great dining.
On behalf of our entire team, we look forward to seeing you soon and welcoming you in to San Diego's Favorite® Casino, Valley View Casino & Hotel.
Thank you.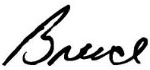 Bruce Howard
General Manager
Valley View Casino & Hotel
bhoward@ValleyViewCasino.com
(760) 291-5500